According to a study published by University of Calgary Professor Piers Steel in the Psychological Bulletin, 26 percent of Americans think of themselves as chronic procrastinators. Should we be surprised? We truly have many weapons of mass destruction when it comes to killing time. If we are not watching TV, we have You Tube. When that gets tiresome, we Google up anything we can imagine. When we leave our home or office, we have cell phones, iPods and BlackBerrys to distract us. According to Professor Steel, "It's easier to procrastinate now than ever before. We have so many more temptations. It's never been harder to be self-disciplined in all of history than it is now."
In addition to temptations, I believe we procrastinate because of Too Much Information (TMI) and misplaced fears. I will get to TMI a bit later, but let's talk about misplaced fears…
In the ten + years that I have been a Personal Fitness Trainer, I have worked with a couple of thousand people who have asked me various questions about my experience in losing almost 200 pounds. The top two questions are:
"Did you have a bunch of loose skin after you lost the weight?
"How long did it take you to lose all that weight?"
Notice that NONE of these questions actually pertains to how I lost the weight rather they reveal the fears of the person asking the question. My standard response to the skin question is for the person to worry about saving his/her own skin first. Loose skin is a minor problem compared to an early death. When I tell someone that it took me four years to lose all my weight, I often hear, "I can't wait that long!" To that I reply, "If you don't start now, where will you be in four years?"
TMI is also a common cause for procrastination. People often tell me that they won't do aerobic exercise because they just bought a heart rate monitor and they aren't sure at which heart rate zone they should be exercising. (See my website http://www.xbigman.com/faqs/faq_05.html for a short discussion of heart rate zones).
Do you recognize a pattern here? Our misplaced fears and TMI are causing us to put the cart before the horse. We need to be the horse and gallop into action.
I procrastinated myself into a 368 pound body more than 16 years ago. With each "wait," I gained more weight. I could feel my life flowing out and my body shutting down. What finally gave me the courage to act was the realization that any move I made would be an improvement over what I was not doing.
I bought a stationary exercise bike and struggled to ride it for two minutes. Rather than get discouraged and procrastinate, I got back on the bike and rode it the next day. Each additional minute I could ride was an immediate triumph that fueled my determination. That simple action of riding a bike for two minutes led to a four-year campaign to reclaim my life and gain an even better life.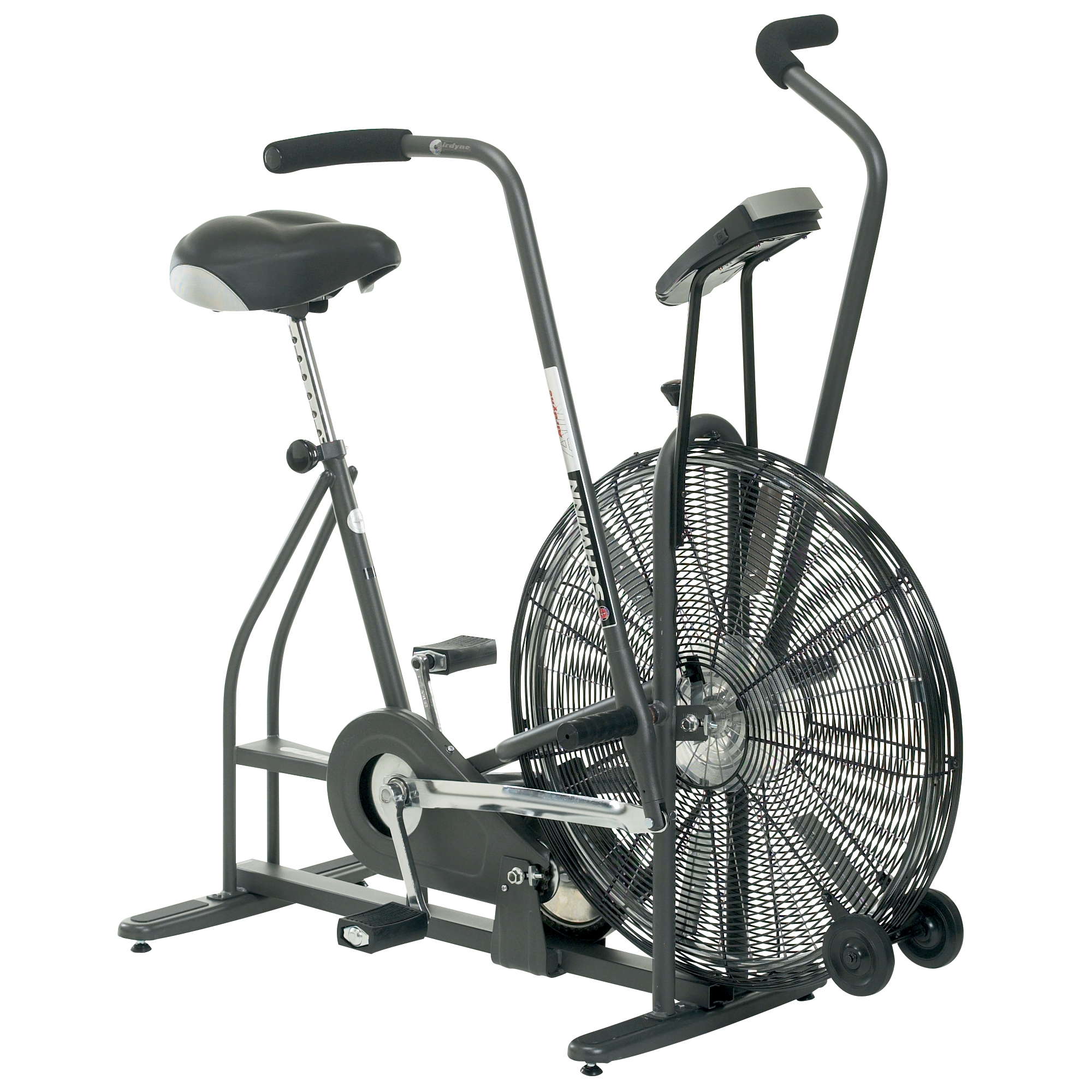 A few years back, on February 12, I celebrated my 50th birthday and I was truly thankful that I took that two-minute ride. That ride let me stick around long enough to find a beautiful wife, have two beautiful daughters and find my calling as a Personal Fitness Trainer. I am just getting warmed up. I know there are other people out there that are desperately seeking the courage to start their own ride and find the joy that I have been able to find. To these people I say if I can do it, anyone can!
If you are one of these people who struggle to get started, remember that any small step is a step in the right direction. Doing nothing will always get you nothing.
Here are a few suggestions to get started:
Get a check-up from your doctor.
Once your doctor has cleared you for exercise, get started now!
Exercise can take many forms and does not have to be at a gym.
Walk rather than ride a car (or park farther away so that you can walk).
Take the stairs instead of the elevator.
Start keeping a food journal listing what you eat, how much you eat, when you eat and what you are doing while you eat. (A dietary log can be found in the "Downloads" section of hybridfitness.tv)
This information will help you discover triggers to overeating and what I call "leaks." A leak is consistent consumption of high caloric, low-nutrition foods and beverages. A classic leak is sodas and alcohol. A person who gives up one soda or alcoholic beverage per day can actually lose approximately ten pounds in one year.
That's it for now. I have yet another AARP application to turn down!
To Victory!
"It is common sense to take a method and try it; if it fails, admit it frankly and try another. But above all, try something."
Franklin D. Roosevelt
"Things may come to those who wait, but only the things left by those who hustle." Abraham Lincoln (Abe and Mark share the same birthday).
TAKU's Note: Thanks to my friend and colleague Mark "X-BIG MAN" Davis for sharing some of his experience with us here at Hybrid Fitness. I know that procrastination is something I fight with every week.  Now turn off the computer and GET TO IT!!
© 2006-2009 HybridFitness.tv. All Rights Reserved. Reproduction without permission prohibited.
Filed under: Coach's Corner | Tagged: bodyweight, conditioning, exercise, fat loss, fitness, Procrastination, Reduce Body Fat, Walking, weight loss, workout |